Fact Checked
Overview Of Colds
A cold is the result of an infection caused by a virus. It generally lasts for up to three days and does not cause severe disorders for those who are healthy.
Symptoms consist of a runny or congested nose, coughing, headache, slight fever, sneezing, slight earache, aching throat and red, soggy eyes.
At times colds are confused with influenza ('flu'). Influenza is a much more severe condition, particularly in older people and individuals with other health complications.
Many flu symptoms are comparable to those of a cold, but there is generally a higher fever with flu. Other symptoms include chills, exhaustion, sore muscles and joints with flu, and some individuals have breathing problems.
If you usually suffer from runny nose or sneezing during certain seasons this might be hay fever and not a cold.
See Your Doctor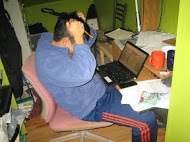 If you are experiencing a high fever;
If you have trouble breathing or your chest is wheezing;
If you have sinus pain or a serious earache;
If your cold has carried on for more than a week; and
If you have a rash, nausea or neck pain.
Not all cold medications will be appropriate for everybody. Ask your chemist for advice:
If the person with the cold is an infant or a child;
If you have asthma, heart complications, abdominal or indigestion complications, kidney problems, high blood pressure or diabetes;
If you are expecting a baby or breastfeeding; and
If you are taking medication for other disorders.
Treatment
Avoid transmitting the cold to others:
Close your mouth when coughing or sneezing;
Throw away any tissues when blowing your nose;
Rinse your hands regularly with soap and warm water, particularly after you cough or sneeze; and
Try not to touch your mouth, nose or eyes since germs are easily transmitted that way.
 Related Video On Colds