Grande Prairie First Aid offers the best first aid certification and recertification programs in the city. Students are taught by St Mark James certified instructors in high end training facilities throughout Alberta. The facilities are easily accessible by public and private transportation, as well as restaurants and free parking. Visit the website, choose a course, and enrol today!
First aid training
First aid training programs last 14-16 hours. Students are taught about basic first aid principles and skills. The core competencies of the program are seen listed below.
Emergency Medical Services system (EMS)
Wound care
Cardiopulmonary resuscitation (CPR)
Automated external defibrilllation (AED)
Addressing injuries that compromise circulation and oxygenation
To pass the program, students need complete attendance, 75 percent on the written exam, and good skill demonstration.
Certification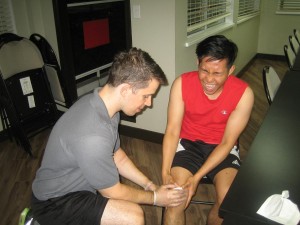 Certificate cards to students are awarded upon passing the class. Wall-mount sized certificates are optional and can be requested. The certificates are only valid for three years but can be renewed through refresher programs held twice a week.
Recertification for first aid training is 6-8 hours, inclusive of CPR level C recertification.
Private instruction
All instructors are certified by St Mark James. They also have hourly rates so you can book them for special training at home or for employee workshops, or for events like conferences. Just send an e-mail or give a call to inquire about the rates and available schedules.
Enrolment and fees
Class rates are inclusive of taxes, certification fees, and St Mark James training manuals. These are all paid in full during enrolment. Students who drop out are entitled to full refunds, provided a 72-hour notice is given beforehand.
Students can complete their enrolment through e-mail, telephone call, or walk-in during business hours. You can find a list of classes, rates, schedules, and the registration form on the Grande Prairie First Aid.
Did You Know?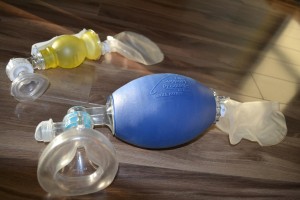 Bag valve masks
Bag valve masks – known as ambu bags – are taught to first aid students in the CPR level HCP training class. This level was made for health care professionals and are licensed to use automated external defibrillators and BVMs in the hospital setting. The BVM delivers rescue breaths through a mask that is sealed tight over the patient's mouth. As the bag is pressed completely, a full breath is delivered to the lungs. Allow the chest to rise and fall before pressing on the bag to deliver another breath.