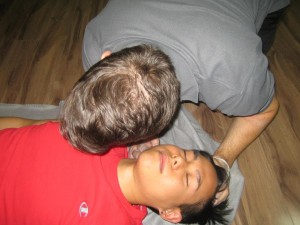 Aside from basic CPR and AED classes, we also offer complex training classes for health care providers and professionals. We you compare our services to other providers' you'll find that no other place offers better quality training for cheaper prices. There are eight training programs available at our providers, five of which are CPR courses and three are re-certification classes. You can visit our location websites for a complete list of available classes and their respective rates.
Locations in the US: San Francisco, Los Angeles, Honolulu, Las Vegas, Seattle, Portland
Advanced CPR training
Advanced CPR training is targeted towards health care providers and professionals, lasting more than 14 hours over a 2 day period. Compared to basic courses, our advanced courses use the Advanced Life Support guidelines from the AHA. The ALS uses the Basic Life Support guidelines adjunct with medical techniques to manage cardiac arrest.
When a person gets a heart attack and goes into cardiac arrest, the first response that bystanders and health care providers give is chest compressions. If the rescuer is trained, he or she will be able to give rescue breaths (mouth-to-mouth/bag valve mask) as well as defibrillation (if an AED is available).
Airway management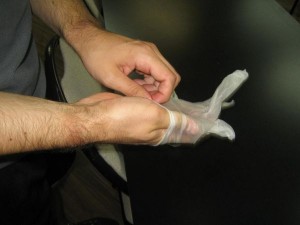 An important part of CPR is respiratory management, or specifically, airway management. Airway management is usually focused on giving rescue breaths, but ALS also covers different techniques a trained rescuer can perform.
Cricoid pressure – The cricoid is a bone in the anterior portion of the neck that protects the thyroid. Putting pressure on the cricoid cartilege. The use of cricoid pressure to prevent gastric insufflation and aspiration has not been completely studied and is not used routinely in CPR; however, there are certain benefits that can be taken into consideration.
Oropharyngeal airways – The use of airways – particularly endotracheal tubes – is a routine procedure done in order to adequately give rescue breaths via bag valve masks during CPR. These airways allow a clear path from the bag valve mask to mouth, to the lungs.
Advanced Cardiac Life Support
Our Advanced Cardiac Life Support (ACLS) program is a two-day program for health care professionals. It runs for a total of 16 hours, spaced out over several sessions through the two days. It has an available re-certification class that runs between 5 and 6 hours.
ACLS certificates are valid for 24 months before they need to be renewed. Renewal can be done through a re-certification class (mentioned previously). However, your credential has to be valid and nearing expiry for you to apply for re-certification. Expired certificates cannot be renewed; you have to take the training program.
We also have other basic and advanced programs available through the week:
Heartsaver (general public) – 4 hrs.
Heartsaver C – 4.5 hrs.
Basic Life Support for Health Care Providers* – 4.5 hrs.
Pediatric Advanced Life Support* – 14 hrs.
*re-certification class is available