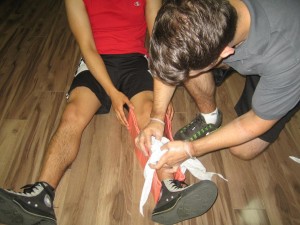 Thunder Bay First Aid is one of the best providers of first aid certification and renewal / re-certs in the city. It offers prospective students quality classes, certified trainers, high-end facilities, and very flexible schedules – all for the most affordable rates. Thunder Bay First Aid is dedicated to providing students with the best learning experience possible. A full list of classes, schedules, and facility details can be found on the Thunder Bay First Aid website.
Enrolment is very easy and hassle-free. Students can sign up for the class they want through e-mail or telephone calls. Telephone calls will only be attended to during business hours. Walk-ins are also highly encouraged since paperwork and payment still need to be settled in person before starting training.
Click Here to Register for First Aid Re-certifications in Thunder Bay!
About Thunder Bay First Aid
Affordable rates
Total fees are inclusive of tuition, taxes, certification, St Mark James registration fees, and training manuals. These are paid in full during enrolment so students don't have to worry about trainees fees during the program. In the case that a student drops out, a full refund of the fees will be given, as long as Thunder Bay First Aid was notified 72 hours prior.
Overview of training at Thunder Bay First Aid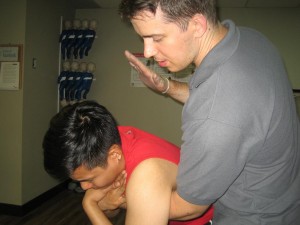 The full first aid program runs throughout the week, 14-16 hours in total. Students learn and practice first aid skills on high-end training equipment such as AED trainers and adult and pediatric training mannequins. Cardiopulmonary resuscitation (CPR) and automated external defibrillation (AED) training are also included in the topic lineup.
Students who do not want to enroll in a first aid program can opt for a CPR-only class, inclusive of AED training as well. There are three categories to choose from, the first two – A and C – for lay rescuers, and the last – HCP – for health care providers and professionals. These categories are 4, 5, and 6 hours long per week.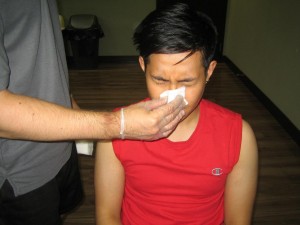 Private courses
Instructors at Thunder Bay First Aid can be booked for private training at home or for special events. Companies usually hire instructors for employee training or conferences. If you want to book a private class and instructor, just send an e-mail or give me a call to inquire about the rates and schedules of Thunder Bay First Aid's instructors.
Certification
Upon completion of a program, students receive a St Mark James certification card. This is only valid for three years. Expiring or near-expiry certificates are renewable through refresher or recertification classes. The most popular renewal course, standard fist aid, requires 8 hours for re-certification.
Did You Know?
Complications of an arrhythmia
In a healthy heart, arrhythmias can just cause mild chest discomfort with no lasting damage and signs and symptoms. However, in the case that the heart is damaged, the arrhythmia can signal a person's worsening condition. Possible arrhythmia complications include:
Stroke – When the heart is unable to pump blood effectively due to irregular contractions, blood can pool in the systemic circulation before the heart. This can cause blood to clot. If the clot travels to the brain, a stroke can occur.
Heart failure – When the heart experiences unresolved arrhythmias, the heart muscle, and impulses stop working and cause heart failure and cardiac arrest.
Register for a First Aid Re-Certification in Thunder Bay, Ontario Here