San Francisco CPR is home to the best training classes in CPR/first aid in San Francisco, California. With classes in basic and advanced CPR available all week (sometimes during weekends as well), trainees constantly flock to our available schedules. Enrollment is easily accessible on our website, with the online application form. This is the most popular method among our trainees, since the form can be filled out at any time.
For question and queries, you can send them through e-mail, or over a telephone call. We will be glad to assist you as well if you decide to make a personal visit during regular business hours.
Behavioral risk factors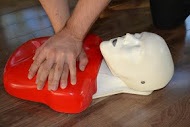 Risk factors for heart disease that are linked to behavior (habits) are called lifestyle-related or modifiable risk factors. Habits are indeed hard to break, but it is not impossible. Changing your diet and exercise routine can mean a world of difference in preventing heart disease. CPR rescuers are trained to manage cardiovascular emergencies, but also know how to emphasize the importance of prevention.
Heart disease and CPR are closely linked by a single event – cardiac arrest. Cardiac arrest is the endpoint after a heart attack, when the blood flow to cardiac muscle suddenly stops or gets cut off and the heart stops beating. A non-functioning heart has great implications of oxygenation of the body's organs, since a blood circulates through the body by pressure exerted by the heart.
CPR: saving a life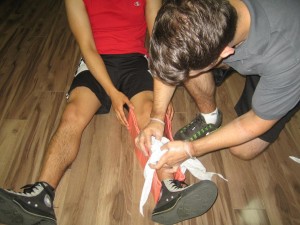 When a person collapses and has no detectable pulse, he or she likely had a heart attack. After assessing the victim immediately call for help and start chest compressions. Compressions will manually pump the heart and send blood circulating through the body. Repeated compressions will also help return the spontaneous beating of the heart, especially if given with medication.
Basic vs. Advanced CPR
At San Francisco CPR, there basic and advanced courses. Basic course focus on the three core skills (compression, ventilation, and defibrillation) while advanced courses focus on medical management skills. Medical management typically focuses on medication administration during CPR.
Basic CPR/first aid (general public) – one-rescuer CPR/AED
Basic CPR/first aid C (health care providers) – one-rescuer CPR/AED
Basic Life Support for HCPs* – one and two-rescuer CPR/AED, BLS guidelines
Pediatric Advanced Life Support (PALS)* – medical management for pediatric cases, two days
Advanced Cardiac Life Support (PALS)* – medical management for adult cases, two days
*re-certification is offered for these programs, lasting between 4 hours and 8 hours. The training programs range from 4 hours to as long as 16 hours (over two days).
Certificates
Certificates that our trainees receive are valid for 24 months. Before the expiration date, they have to be renewed through a re-certification class in order to keep them valid. Rescuers whose certificates have expired need to take the training program again, rather than the re-certification class.