Lethbridge First Aid is a training service provider in Lethbridge, Alberta that offers quality certification and recertification for first aid. This provider offers the largest selection of classes for the cheapest possible rates in the city. The Lethbridge First Aid website has a complete list of available classes, rates, and schedules. The website also has an online registration form for quick and easy enrolment.
Rates and sign up
Prospective students can use the registration form on the Lethbridge First Aid website to sign up for the course they want. Other ways to enrol are through e-mail, telephone call, and walk-in during business hours in any of the training centers.
Rates are very affordable, inclusive of taxes, certification fees, and St Mark James training manuals. The fees are paid in full during enrolment so students don't have to worry about additional expenses while training.
Programs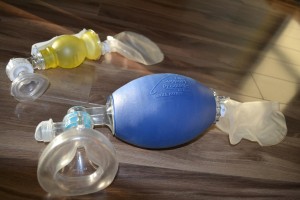 First aid programs are 14-16 hours long, inclusive of different topics that focus on the emergency medical services (EMS) system. Listed below is some of the popular topics taught in the program.
Cardiopulmonary resuscitation (CPR)
Automated external defibrillation (AED)
Wound care
Injuries that compromise circulation and oxygenation
Students learn how to recognize and react to a variety of emergency situations and injuries. Skill training is a big part of the learning process at Lethbridge First Aid, with a lot of class hours spend perfecting different first aid skills.
Private training
Students with scheduling problems and big groups of trainees like companies can opt to book private classes for special training. Instructors are available for at-home instruction, workshops, or conferences. Just send an e-mail or give a call to inquire about their rates and schedules.
Certification
Certificate cards are awarded to students who are able to complete a training program. To pass, a student is required to have complete attendance, at least 75 percent on the written exam, and good skill demonstration. Wall-mount certificates are also available upon request.
Certificates are only valid for three years and can be renewed through recertification programs. First aid recertification is 6-8 hours long, inclusive of CPR level C recertification.
Did You Know?
Pulse check
For lay rescuers, checking the pulse is not done as a victim who collapses and is unresponsive is considered a victim of SCA and CPR should be started immediately
A healthcare provider should not take more than 10 seconds in checking for a pulse before starting CPR