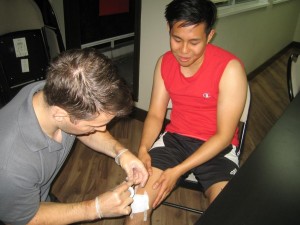 Edmonton First Aid has been offering high-quality cardiopulmonary (CPR) and first aid programs and renewal classes in Edmonton since 2005. It is the largest and most popular provider in the area. Registering for a course is really easy and rates are very affordable, causing students to continually choose Edmonton First Aid over other training providers. You can find a complete list of available classes and corresponding rates and schedules on the Edmonton First Aid website. Click here to visit the website.
Click Here to Register for a Re-Certification Course in Edmonton!
How To Contact This Provider:
To contact Edmonton First Aid use the following details:
Website address: http://firstaidcpredmonton.ca
Email: [email protected]
Telephone Number: (780) 809-0829
Training Location: 7915 104 Street Northwest #200 Edmonton, AB
This provider's main training location is just south of downtown Edmonton. It is located in Old Strathcona nearby the University of Alberta.
Wide range of available classes and programs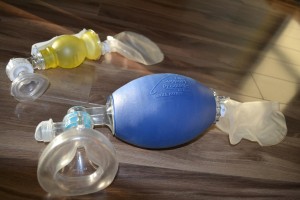 A number of courses are available for re-certification. The following is a list of available re-cert courses with Edmonton First Aid:
Standard first aid
Emergency first aid
Standard childcare first aid
CPR level "C"
CPR level "HCP"
Certification provided through a re-cert course meets the same requirements as the original certificate.
What Other Courses Are Available?
A number of other safety, food, and first aid courses are available including:
Canadian Food Safety (Alberta Approved)
Workplace Hazardous Material Information System (WHMIS)
Transportation of Dangerous Goods (TDG)
H2S Alive (Enform)
Confined Space Entry
H2S Awareness
Infant CPR (Private Course)
Pet first aid and CPR
Other Services available with this provider include:
Workplace safety audits
AED sales and maintenance
Private courses
First-aid supplies
First-aid attendant rentals
For more information or to register for a course use the contact information provided above.
Private training
Instructors with hourly rates and personal schedules are available for booking as well. They can be hired for private training at home or for work-related events like employee training, team building, and company conferences. You can inquire about available private instructors through e-mail or a simple phone call.
Training Costs
Edmonton First Aid offers very cheap rates and fees for all classes. Students don't have to worry about additional expenses because the tuition and class fees are paid in full during enrolment. Tuition, taxes, certificates and registration fees, and training manuals are all included in the full training expenses.
For students who drop out, they will be completely reimbursed, provided they notify Edmonton First Aid 72 hours beforehand.
Registration and facility details
Registration for any course can be completed online, in-person, via chat, or through email. The training facility is clean, well-maintained, and uses the latest training equipment.
Did You Know?
The normal heartbeat
The heart muscle contracts or "beats" due to electrical impulses running through a very specific pathway in the heart. When there is an interruption to the pathway caused by damaged tissue or electrolyte imbalances, the heart's regular rhythm gets interrupted, causing arrhythmia or irregular heartbeat. When the heart is healthy and beating normally, the heart rate is between 60-100 beats a minute, at regular intervals. Arrhythmias can cause the rate to speed up or slow down, or to cause irregular intervals between beats.
Register for a First Aid Re-Certification Course in Edmonton Here