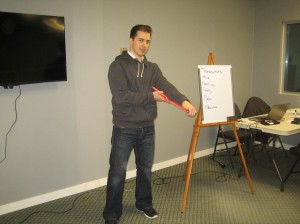 Vancouver First Aid is a top-tier training service provider of first aid renewal / re-certification programs in the Vancouver lower mainland. Regular courses and private programs are also available. Since 2008, Vancouver First Aid has been offering students the best training in the area. Recertification programs are held at least twice a week in all the training facilities in the city. Students are taught by St Mark James certified instructors so they receive only the best training. A full list of classes and corresponding rates and schedules can be found on the website here.
Click Here to Register for a St Mark James re-certification course in Vancouver On-Line Now
Most Affordable Costs in Vancouver First Aid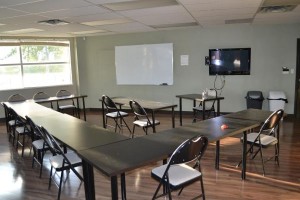 Vancouver First Aid offers potential trainees the most competitive prices in Vancouver. Fees are paid in full during enrolment and include all expenses – tuition, taxes, certification fees, and training manuals. A complete reimbursement is given to students who drop out and are able to give a 72-hour notice.
Certificates are only valid for three years and have to be renewed / re-certified prior to expiry.
Large selection of programs at Vancouver First Aid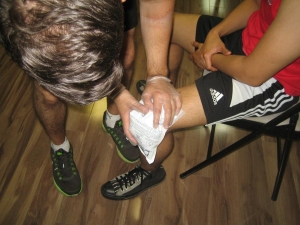 First aid and cardiopulmonary resuscitation (CPR) programs are available throughout the week, lasting 14-16 hours long. CPR-only classes are also available with three categories or levels to choose from. These last 4, 5, and 6 hours long respectively. All full programs and CPR-only classes include training with automated external defibrillators (AEDs). AEDs supply the heart with needed electric shock during CPR rescue.
The first aid program curriculum covers a large selection of topics and skills such as bandaging, choking maneuvers, chest compressions, rescue breaths during CPR, and many more. Food safety courses are also available. Recertification is 4-8 hours long, and available twice a week.
Training Centres Throughout Vancouver
There are a number of training facilities in the lower mainland. They are all easily accessible because of walking distance to public transportation, free parking, and restaurants and shops. Students are encouraged to enroll in person in any of the training centers. However, e-mails and telephone calls can also be used to sign up.
Friendly Personnel and Course Instructors
The Vancouver First Aid staff is very helpful and welcoming. All instructors are St Mark James certified and very knowledgeable about the subject they are teaching. If you have any questions, don't hesitate to ask your instructor.
Hassle-free Sign Up
You can direct any queries to [email protected] and will expect a reply within business hours. Signing up can be completed in person or through telephone or e-mail. A registration form is also available on the website for easy access.
Private Classes Available
Instructors at Vancouver First Aid are also available for private training. You can inquire about the rates and schedules for the instructors before booking them. If you have any scheduling problems or want to hire an instructor for a company event, Vancouver First Aid will be able to help you.
Get a sneak peek at a first aid topic below!
Did You Know?
Appendicitis: treatment
Appendicitis is the inflammation of a sac-like organ between the large and small intestines called the appendix. Inflammation can be caused by either obstruction or infection and is very susceptible to bursting if not treated. Common symptoms are abdominal pain the navel to the right lower quadrant and rebound tenderness. If you have been diagnosed with appendicitis, expect the following medical management or treatment measures.
Surgery, specifically appendectomy, is used to remove the inflamed appendix. This is done when the appendix is very likely to burst, to prevent contamination of the abdomen with gastrointestinal contents.
Draining of the abscess is done when the appendix develops in the pocket or sac of pus that is in danger of seeping through to the abdomen.
Antibiotics will be given to prevent any further infection and to control the infection of the appendix.
Register On-Line for a Re-Certification Course in Vancouver Here