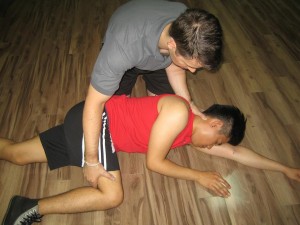 Do you need to keep your first aid and/or CPR certification current for your workplace? Are you required to renew your certification every year or within every 3 years? Register with Halifax First Aid to receive the latest American Heart Association and ILCOR standards in first aid and CPR. This provider offers the lowest prices for all available re-certification courses and provides the latest training with top-of-the-line equipment and experienced instructors. Training centers are centrally located and registration is available in-person, via email, telephone, or conveniently online at any time. Click here to visit the Halifax First Aid website to register online or use the contact information provided below.
Enrollment details and course fees
To register for a course via email, online registration, telephone, or in-person use the following contact information:
Telephone (Toll-Free) – 1-888-870-7002 – Representatives are available from 7 am to 6 pm
Email – [email protected] – Emails are responded to within 1 business hour
Website – www.firstaidhalifax.ca – On-line registration is available 24 hours a day
Space is limited. Register today.
Halifax First Aid Details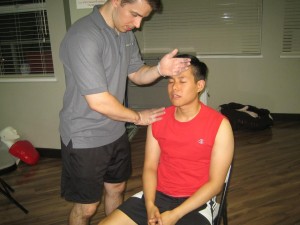 Introduction to first aid training
First aid programs at Halifax First Aid cover a wide range of topics – from bleeding to cardiac arrest. It is available throughout the week and requires 18 hours in total to complete. Students are taught how to manage different injuries and different emergency situations. Skill development is one of the prime directives of any program at this training provider. CPR is also included in the first aid program but students can also sign up for CPR-only classes.
There are three categories for CPR-only training:
A – adult CPR and AED for first-time trainees
C – adult and pediatric CPR and AED for first-time trainees
HCP – adult and pediatric CPR and AED for healthcare providers
These are 4, 5, and 6 hours long respectively.
What Re-Certification Courses Are Available?
Participants looking to renew certificates can do so for the following courses:
Standard first aid, CPR level "A", "C" or "HCP" and AED
CPR level "C" or CPR level "HCP" stand-alone courses
All other courses must be re-taken to renew certification.
What Are the Prerequisites for Re-Certifications
In order to be eligible for a workplace or academic approved re-certification course you must meet the following prerequisites:
Participants must have received the previous award within 3 years and the certificate may not be expired
Participants must have received the previous award through a workplace-approved provider (online certificates are not valid).
Participants must have received a previous award from a Canadian provider
If participants do not meet the above criteria they are not eligible for a re-cert course.
Did You Know?
Sleep apnea occurs when people stop breathing for several seconds, repeatedly, during sleep. It can be caused by the relaxation of throat muscles or problems with the brain and impulses. Signs and symptoms of sleep apnea include:
Excessive sleepiness during the day (hypersomnia) even after a full night of sleep
Loud snoring
Breathing cessation during sleep
Wake up suddenly with shortness of breath
Waking up with a dry mouth or sore throat
Headaches in the morning
Difficulty staying asleep (insomnia)