Fact Checked
Introduction to Bronchitis
Bronchitis is known as the infection that affects the lungs and airways. It causes inflammation and irritation in the windpipes.
General symptoms of bronchitis include coughing that produces mucus (yellow-grey in colour). It is also known as phlegm. Other symptoms of bronchitis include wheezing and sore throat.
When to Get A Check Up from your GP?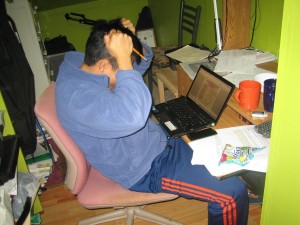 Generally, bronchitis can be treated easily at home with the help of drugs (non-steroidal anti-inflammatory drugs), resting and a sufficient amount of liquid.
You should ask your GP for a check-up if you experience serious symptoms of bronchitis. For example:
If you keep on coughing for a long time (generally more than 3 weeks)
If you are having a severe or a persistent cough
If you are suffering from a high temperature (that is more than 5°F) and if the duration of the temperature is more than 72 hours.
When you get mucus mixed with blood as a result of your cough.
You have a severe condition of the lungs and the heart.
The Way to Treat Bronchitis
Generally, bronchitis gets cleared without any need for permanent treatment. This bronchitis type is identified as "acute bronchitis". While doing so, you should intake plenty of fluid, especially water. It's a general fact that acute bronchitis is contagious, though acute bronchitis as a result of chemicals or tobacco smoke is not contagious.
On the other hand, you also get bronchitis symptoms that last for a long time. This type of bronchitis is identified as chronic bronchitis, especially if the symptoms last for more than 3 months. For this, the patient has to take some medication to cure the problem, usually antibiotics. While treating such a problem, the patient should avoid sitting in a smoking environment as it can make the condition worse.
Complications during Bronchitis
The most general bronchitis complication includes pneumonia because it takes place when the contagion of the windpipe spread into the lungs. It also causes air sacs within the lungs to fill up with liquid. Every 1 patient out of 20 bronchitis patients get pneumonia.
Risks of the Patients to get Affected by Pneumonia:
Patients who are young
Patients who smoke
Patients with severe health problems
Patients with a weak immune system.
What is Affected Due to Bronchitis?
People belonging to all age groups have a risk of getting affected by bronchitis either as a young child or an older person. Commonly, people are affected in the winter season because of flu and cold. According to an estimation, two million people were affected by bronchitis in the UK.
Related Video On Bronchitis