Fact Checked
Overview
Personal hygiene
To protect ourselves from becoming ill one of the best methods is through personal hygiene. This is not only referring to washing your hands but also referring to washing your body. Things such as bathing is very dependent upon where you live in the world. In many cultures, it is expected to take a bath and use products to prevent smell. While other cultures may not put a lot of expectation on this.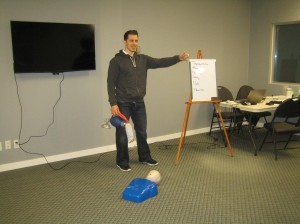 Body odor
There are several reasons why someone may have a body odor about them. These reasons include:
When sweating, there are several pheromones that are released. These pheromones are meant to sexually attract and repel others.
Metabolized alcohol and other wastes that are being excreted through the skin
Bacteria living on the skin can cause smells
Unwashed clothes, especially socks and underwear can cause smells.
Hand Washing
In most cases, it is our hands that carry the bacteria and viruses that cause the common colds and gastroenteritis. In other cases, the food we eat is being touched by those with dirty hands, thus spreading these illnesses this way. To avoid this, be sure to wash your hands and wrists with soap and water, and use a brush under your nails if there is trapped dirt. Always dry your hands with something that is clean such as paper towel or hand dryers. Always ways your hands:
After you use the bathroom
Before handling any food
After dealing with animals
After being around someone who may be sick
Personal Hygiene for Women
For women, there is no special care that is required when cleaning the vagina, as the vagina is self-cleaning. Women should never use a douche or anything similar as this can cause damage to the skin. All the woman really needs to do is to wash the external part of the genitals with mild soap and water. Here are some other personal hygiene issues for women to remember:
When menstruation occurs, wash the body and genital area just as you would if not menstruating. Be sure to change out tampons or sanitary napkins several times throughout the day, and always wash your hands after handling these.
Cystitis is an infection of the bladder that man women, especially sexually active women, get. Urinate after having sexual intercourse to wash out bacteria to help prevent this.
Thrush is common in women, especially when they use a soap or detergent that has caused an irritation. Use a mild soap to clean and avoid perfume toilet paper as this can cause the irritation to get worse. There is medical treatment for this, so be sure to talk to your doctor if you find that none of your remedies are working.
 Related Video Hygiene
https://www.youtube.com/watch?v=h0roaYWEE-w