Fact Checked
Overview Of Angina
Angina is pain in the chest or uneasiness caused by inadequate oxygen and blood flow to the muscle surrounding the heart. In most instances the deficiency of blood is due to a constricting of the coronary arteries.
Angina isn't an illness; it is a sign of a primary heart condition. Angina is a sign of coronary heart disease.
Angina generally take places during physical activities, severe emotional tension, or after a large meal.
During these episodes, the heart muscle needs additional blood – more than the constricted coronary arteries can deliver.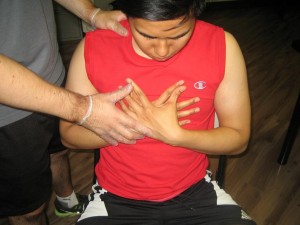 Signs Of Angina
Attacks from angina can be provoked by physical exertion or when the heart muscle needs larger quantities of oxygen. The pain generally disappears when the casualty gets enough rest.
Pain and anxiety are the key indications of angina and is defined as pressure, burning, or tension in the chest.
The pain might feel like heartburn. Some individuals say that pain from angina is difficult to define or they can't say precisely where the pain is originating from.
The most frequent indicators of angina can consist of:
Pain or uneasiness in the center of the chest.
Pain might be supplemented by breathing difficulty and perspiring.
Force or a feeling of tension in the chest.
Sometimes, burning pain in the shoulders and back.
Related Video On Angina
https://www.youtube.com/watch?v=RClCl6m1ubA